Call us now for more information!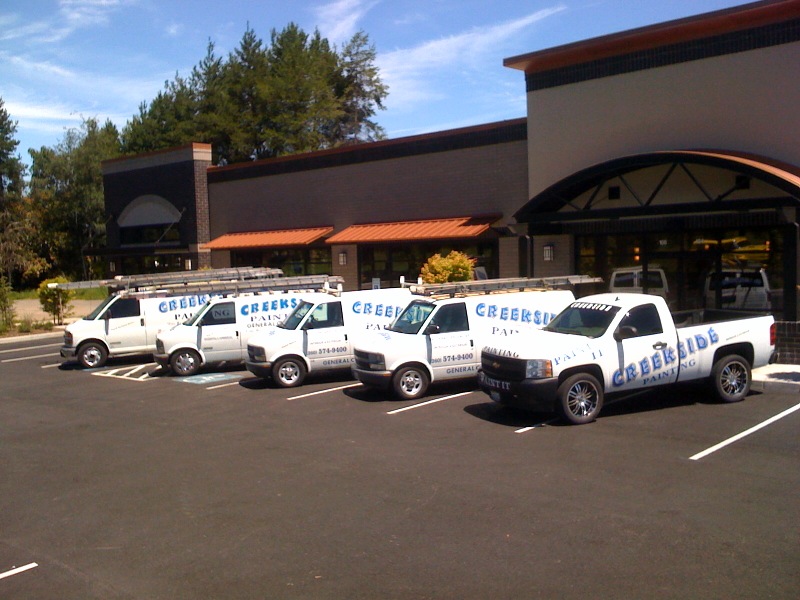 Nick Springer (member) has over 35 years experience in the painting industry. Nick has lived in this area all his life. On a Saturday, about age 10, his parents went shopping for a few hours. Nick decided to surprise them and went out to the garage and mixed some interior paint together. He went back into the house, moved furniture and masked off the family room. When he had about ¾ of the room finished, his parents arrived home. Nick's father walked in the room told him good job and finish it up. Two years later, when Nick was 12, his father had him help with the repainting of some rental homes. As a teenager and young adult Nick also worked alongside his father in building and painting of many award winning show cars.
Before getting his general contractors license Nick was trained in the painting industry by other general contractors who strived for high quality work. Nicks eye for detail and desire for perfection has suited him well for this profession.
Our Team
With Creekside Contracting LLC you will feel the pride that our team has in their work from the time you call for your free estimate to the completion of your paint job. Our company is family owned and family run. Our team is trained and experienced in the entire process of prepping & painting both interior and exterior homes. The goal of all of our staff is for Creekside Contracting LLC to be the best home painting company serving the Southwest Washington area. We provide high quality service at a competitive price. We look forward to serving you!
Creekside Contracting, LLC operates with a general contractors license and is fully bonded & insured.
Nick Springer (member) & Staff
What We Do
Interior & Exterior Painting
Residential & Commercial Painting
Sheet Rock Touch-ups
Brush, Roll or Spray
Pressure Wash Structures Like Siding, Roofs, Decks and Concrete
And More!
What We Value
Fair and Affordable Prices
Courteous and Professional Service
Excellent Workmanship
Quality Paints and Supplies
What We Offer
Fast, Friendly Services
Winter & Spring Discounts
Senior Citizens Discounts
Military Discounts
Warranties Available